See what's happening this month at the library.
Movie Madness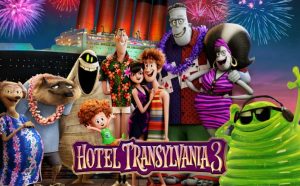 Enjoy some popcorn and catch this new release on our big screen.   School is out early so head up to the library for a fun afternoon.
Overcast

Generally cloudy. High near 45F. Winds S at 10 to 15 mph.

Chance of Rain

Showers in the morning, then cloudy in the afternoon. Temps nearly steady in the mid to upper 30s. Winds NW at 10 to 15 mph. Chance of rain 50%.

Mostly Cloudy

A mix of clouds and sun early, then becoming cloudy later in the day. High 33F. Winds NNW at 10 to 20 mph.