See what's happening this month at the library.
Laura Ingalls Wilder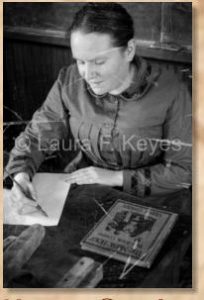 Laura Keyes will be returning to Bertolet Memorial Library to give her presentation as Laura Ingalls Wilder.  This family-friendly program will show the challenges and fun aspects of life on the frontier in the 1870s and 1880s.
Please register by calling 815-738-2742
Overcast

Generally cloudy. High near 45F. Winds S at 10 to 15 mph.

Chance of Rain

Showers in the morning, then cloudy in the afternoon. Temps nearly steady in the mid to upper 30s. Winds NW at 10 to 15 mph. Chance of rain 50%.

Mostly Cloudy

A mix of clouds and sun early, then becoming cloudy later in the day. High 33F. Winds NNW at 10 to 20 mph.